You need to be level 60 to enter the mine.
Due to several issues with the Dekane Mine and that the Quest chain has never been finished in Flyff PC, most parts of this dungeon were reworked. The layout/map is the same, but the devs removed walls and put a real terrain ceiling that will make it look more like a real mine. There are shining crystals and drops of water falling from the ceiling in some places.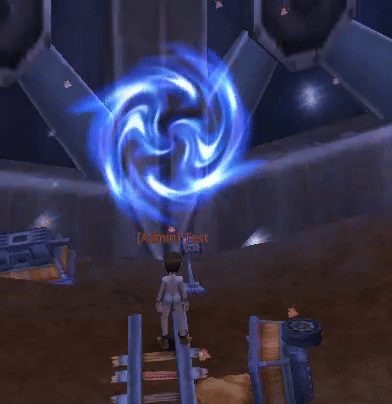 After completing the Quest chain you will be able to talk to the old man Dekane and access the hidden room. Initially planned for the Dekane Mine, Flyff PC developers finally decided to reserve the Meteonyker for the Volkane Dungeon in version 11.
The hidden room of the Mine is a Guild Quest working like the Clockworks. Players will have one hour to defeat this level 100 Boss whose power is between the Clockworks Boss and Red Meteonyker Boss.